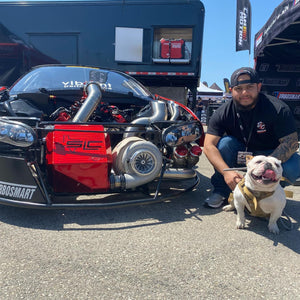 Speedlab Creations
Custom parts
Customer image gallery
CNC Plasma & Private Labeling
about us
Our Mission
We take our work VERY seriously and give everything we create extensive thought and consideration.
In our shop, there will always be heavy emphasis atheistic value, or the "form" of what we build without sacrificing performance, or the "function" for each unique situation.
Only The Best!
Vibrant Performance, Turbosmart, Garrett, Haltech, and many other industry leading companies have been working with us for years now. Come by the store front and browse the latest performance parts on the market.
For years we have been known for custom intercoolers and intercooler piping. We specialize in aluminum and stainless steel, but love working with titanium as well!
Very Proud
Multiple lifts and the extremely CLEAN environment giving you peace of mind that your precious car will be handled by a team that cares.
"Since 2013 we have been THE go to automotive racing fabrication shop in all of Houston. We specialize in fabrication with a heavy emphasis on custom turbocharging applications for all types of vehicles."